Top 5 Reasons to Rent a Car on Travel in Puerto Rico
Puerto Rico is a melting point of Spanish Caribbean culture with a twist of American culture. You can find American chain restaurants and other establishments found in USA mainland around San Juan and as you go further inland you get to experience a more Spanish and Caribbean feel. With its breathtaking mountains, palm-lined beaches with warm waters, a tropical forest that is the only one in the US forest system, and the bioluminescent bay. It's truly the land of many marvels.
But to be able to explore all these attractions you will require a means of movement, and none comes close to using a car as this article will show you. There are many companies from the US mainland that offer car rental services there like Alamo car rentals in Puerto Rico, where you rent a car from. Compare the prices of the different car rental companies on 14CARS.com and get the best deal you can. Let's look at the five main reasons on why you should rent a car as you plan to take a trip to Puerto Rico.
Car Rental Gives You Freedom
The public transport in Puerto Rico is not so expansive and will limit you to a small area if you choose to use it. The other option will be to use purchased package day tours. All these are possible, but you will feel more empowered and free with your car. The freedom will include where and what time to visit particular places without someone giving you timelines, freedom to stop anywhere you want, just to stretch or even take a bathroom break. All of which would have been controlled while using public means or packaged tours.
A rental car will enable Adventure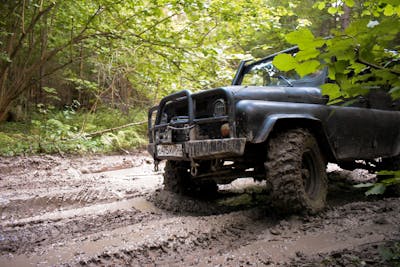 Most of the thrilling parts of your trip will be found off-road. With a rental car, you can go off the main roads and explore deep into the island's interior freely and at your own pace. You can grab a bite from a local delicacy or sip coconut milk from a freshly harvested coconut by the beach off the common tourist trail. The number of hidden gems dotted around Puerto Rico can never be underestimated and being on wheels is the only way you will be able to get to know the soul of this magnificent land.
A rental car provides comfort
With the weather constantly hot, how wonderful it is to be in control of the air conditioning in your car when you rent a car in Puerto Rico. Compared to a bus where you will be sharing the air condition with other sweaty travelers. With a rental car, you are also in control of your legroom and can stretch your car seat to your most comfortable position. Carrying your luggage on and off the bus is also tiresome and kills the vacation mood.
Nature is more accessible by car
Attractions like the El-Yunique rainforest are a must see and driving through it and popping out of the car at the various outlooks can only be done when on your wheels. Hiking through the trails can be at times tricky due to slipperiness but driving into the forest will give you a near experience. The famous red Flamboyant trees and the lazy cows together with the natural lush Puerto Rican vegetation can be accessed using the narrow side roads and this too is only possible by car.
Puerto Rico's size is perfect for driving
Given its small size, exploring and enjoying it fully driving is a perfect way. It just takes three hours to drive across the whole island using the long way. So whether you are there for a short or long visit using a car will still have you see all that you may want to.
Few tips to know before renting a car in Puerto Rico. Before renting your car in Puerto Rico consider the following tips:
Compare prices from different car rental companies to settle on your car rental best options.
Ask about the Autoexpreso.
Make your booking well in advance.
Inspect your car for scratches, bumps, or any other damages before leaving with it.
Park wisely to avoid bumps and scratches, as many town centers offer free parking in narrow and uncomfortable streets. You can even opt to pay for private parking.
Driving is on the right-side.
Don't leave your belongings in the car when you visit the beach or an attraction. There are cases of car break-ins.
Conclusion
When you head to Puerto Rico, the only best way to enjoy your trip around the island to the maximum is by car. There are several San Juan car rental companies you check out and get a car, with San Juan being the capital and the perfect place to begin your trip. So when you pack your bags and head to Puerto Rico get yourself a car and let the adventure begin.